Home Security has reached a new level...! TM-SCC02 KIT, TM-SCC04 KIT
Views: 5 Author: Site Editor Publish Time: 2022-01-26 Origin: Site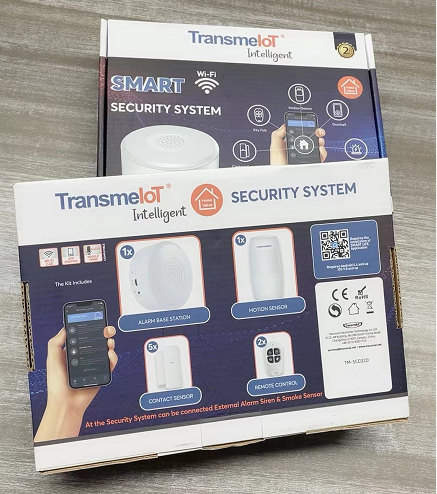 Happy Year of the Tiger to everyone!
Here he is! ! !
Home Security has reached a new level...!
Transmeiot Smart Wireless Alarm System TM-SCC02 KIT, TM-SCC04 KIT, ideal for security control of your home or store.
The home alarm security KIT TM-SCC02 , TM-SCC04 includes human infrared motion sensor, door and window magnetic sensor, ding-dong doorbell button, two remote controls, and alarm with eight music options which can be accessed through WiFi, and can be used to arm and disarm on a smartphone or tablet, with a 360 camera, The perfect realization of the security ecosystem.