The 131st session of Canton Fair
Views: 3 Author: Site Editor Publish Time: 2022-04-20 Origin: Site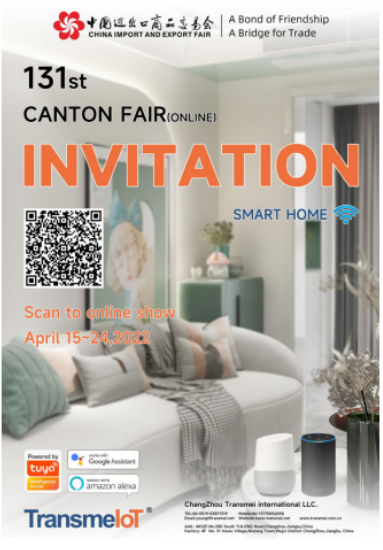 The 131st session of Canton Fair will be held from Apr. 15th to 24th online and provides around-the-clock services for online product promotion, matchmaking and business negotiations.
We,CHANGZHOU TRANSMEI INTERNATIONAL LLC will participate in the 131st Canton Fair.
Please note the display page link:
https://www.cantonfair.org.cn/zh-CN/shops/451693217860992?keyword=transmei#/
We will show new products as following:
1. Smart Wifi Security Sensors
2. Smart WiFi Switch&Socket&Plugs
3. Smart WiFi Pet feeding
4. Selfie Ring light(CF award)
We sincerely invite you to visit our page or our company website:www.transmeiot.com
If you have any register questions,please refer to the link below:
https://www.cantonfair.org.cn/zh-CN/customPages/buyerGuide
Thank you and hope you enjoy the exhibition!